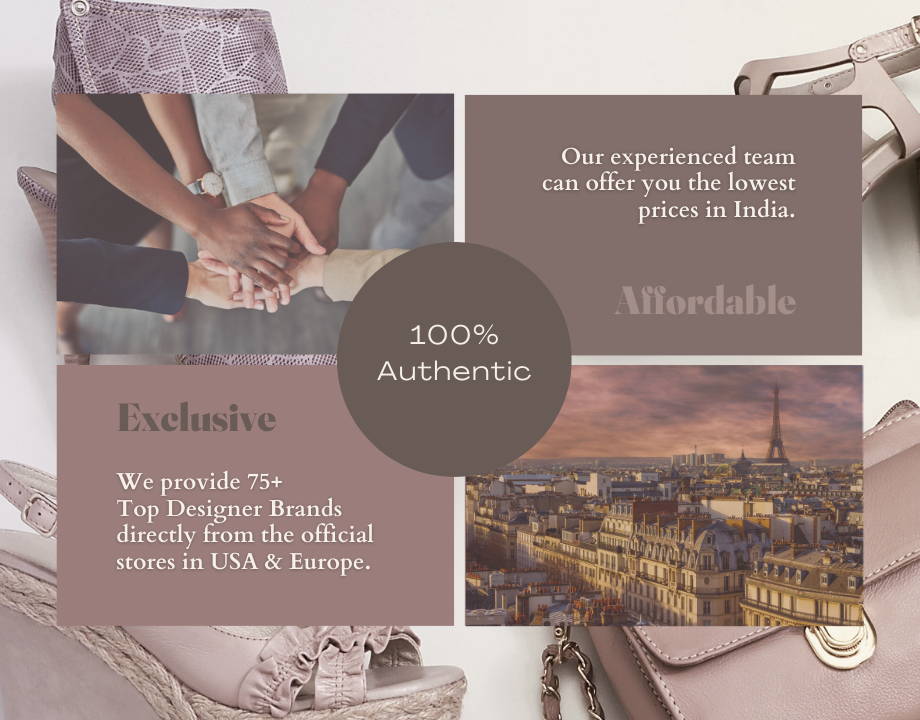 At Haute24.com we are committed, and it is our privilege, to give our customers the opportunity to wear the latest European & American Fashion which is not available in India yet, or not at all. It makes us happy to see a smile on people's faces when unpacking their new luxury apparel from such exclusive brands. We have built a long lasting relationship with many of our customers that keep returning to us with personal requests for luxury items. We are on the lookout daily for new releases, whether in Paris or California, and we are always ready to give personal advice to whomever connects with us. We provide personalized shopping services to choose the right products and make customized styling decisions.
It is our mission to bring the most exclusive fashion products to people's homes and we strive to excel in our personal service. We want to make it affordable and comfortable to create the look you want to have. Simultaneously we are looking at more durable ways to get the products in the hands of our customers and hope to create an environment with a less stock based catalog and therefore less carbon footprint, even if it supports the planet just that little bit. It's our aim to support sustainable fashion and we hope to bring more such services and products into our beautiful world.
Haute 24 was established in 2018 based out of California, USA. Through our Indian Partner Santana Row Ltd. we bring our products to the Indian market. We have a Fashion Studio & Outlet in Delhi NCR which everyone can visit 7 days a week. We arrange pop-up stores throughout India as well so we can meet and greet you and give you a glance of our avant-garde collection.
Our team comes from decades of experience working with Fortune 500 retailers and technology companies like Facebook, Google, Intel, Nvidia & VM Ware. We are backed by Silicon Valley Investors.
We are so happy that you found us and look forward to serving you with utmost quality and satisfaction.